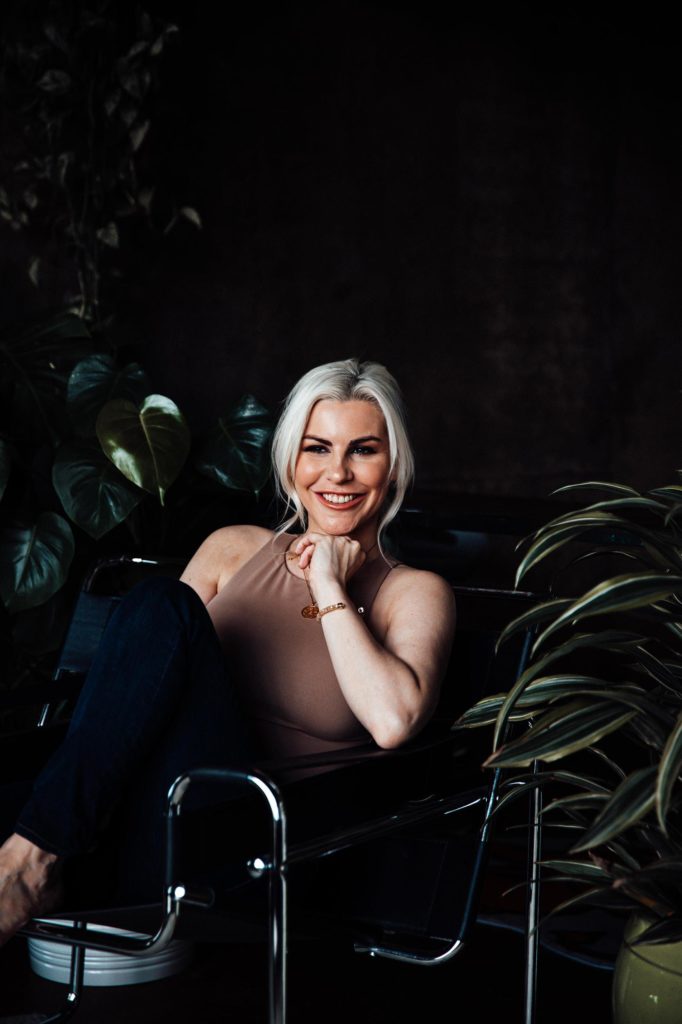 Go from
Suppressed

to Expressed

Walk into every room feeling like hot-damn – with femininity coaching that helps you nail your signature style, cultivate poise and honor your own version of femininity (one that *feels* true to you)…

… So that you can finally stop playing small and start carving out space for the opportunities, time, respect and self-love you desire.
NO ONE EVER CREATED A SINGLE SPACE FOR WOMEN TO LEARN HOW TO LOOK & FEEL "PULLED TOGETHER."
IT'S TIME WE CHANGED THAT
(AND STOPPED GOOGLING ENDLESS YOUTUBE TUTORIALS.)
| | |
| --- | --- |
| have you ever? | FELT LIKE YOU'RE PLAYING BY EVERYONE ELSE'S RULES - WHEN IT COMES DOWN TO HOW YOU WALK, TALK AND ROCK IT EVERYDAY? |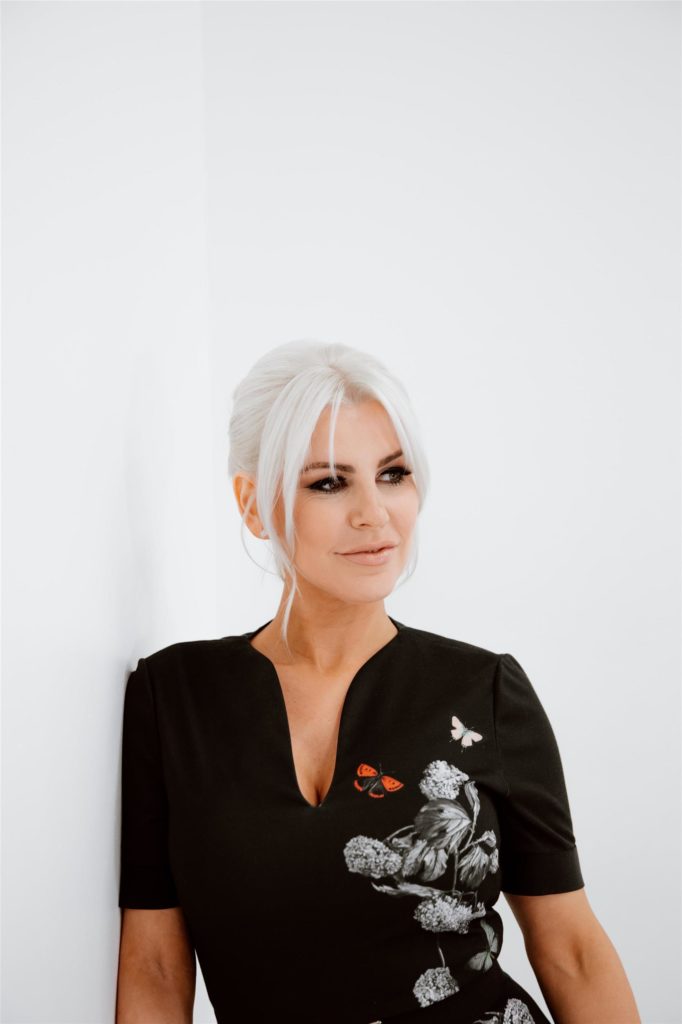 That is exactly why so many women feel like there's a part of their personality that's waiting to be explored.
Here's what I wish every woman could know:
YOU DESERVE TO CELEBRATE YOUR FEMININITY
And whether you're trying to find the right pair of Spanx, the eyeshadow palette your favorite influencer recommends or the magical serum you hear works for your besties…
Those are all sneaky signs that you want to get in touch with that side of yourself.
The only problem is, you're following what others have defined femininity to be – passing trends.
WHAT WORKS FOR EVERYONE ELSE ISN'T DESIGNED TO SUSTAIN YOU FOR THE REST OF YOUR LIFE.
The clothes you wear, the heel height you're comfortable with, the creative outlets that make you come to life can only, truly be created by YOU.
| | |
| --- | --- |
| meet sarah | |
Hey Lovely
I'm Sarah Bohdanova – femininity coach, dance club owner, croissant addict and light thrower for women who are hiding their most confident selves in the dark.
Childhood friends, dance students and my mama would tell you the same thing if you asked them what my superpower is: spotting opportunities to help women step into their fullest expression with playfulness and joy.
(Little Sarah gave her friends makeovers and took her mum bra shopping.  Adult Sarah formally studied fashion trends, body poise + positioning *and* the sexy language of Italian.)
As a seasoned confidence coach and stylist pro (I started a professional dance club even though I made it into fashion school) – I've helped women connect to their bodies and their confidence for the last 20 years.
IF YOU KNOW IT'S TIME TO SOFTEN AND RELEASE THE WALLS TO YOUR FEMININE SIDE, I'M THE NON-JUDGMENTAL, SLIGHTLY TOUGH-LOVE (BUT ALWAYS SUPPORTIVE AND ENCOURAGING) FEMININITY COACH YOU'VE BEEN LOOKING FOR…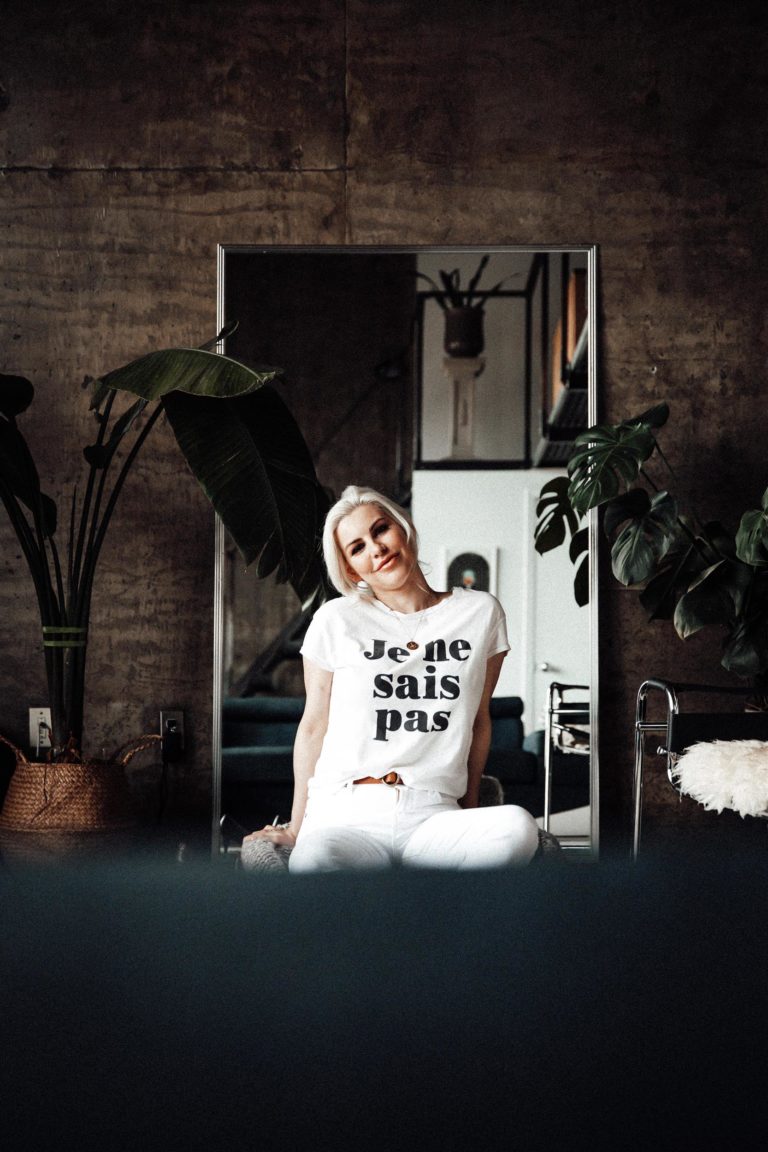 AND I'D BE HONORED TO BE YOUR BIGGEST
CHEERLEADER –
GUIDING
YOU TO A NEW
SENSE
OF
SELF THAT'S WAITING TO COME TO THE SURFACE
simone says:

RECOVER WHAT YOU MIGHT FEEL HAS GOTTEN LOST -
A LIL' BIT OF BEAUTY AND A DASH OF MYSTERY.

"Sarah gave me something that I thought was 'lost' - to be a woman with all its beauty and mystery. Thank you from the bottom of my heart for sharing your wonderful gift with me."
BRING YOUR INNER DIVA OUT TO PLAY...
AND WORK IT, BABY.

"Sarah has helped me and other ladies bring out our 'inner goddess'...And unlike a genie hiding in a bottle, she helped us bring the divas out to play and work it, baby! While this will always be a work in progress for me, Sarah's masterful coaching is so supportive and fun."

virginia says:
3 WAYS TO WORK TOGETHER
FOR EVERY WOMAN WHO WANTS TO LEARN HOW TO CULTIVATE MORE CONFIDENCE, FUN AND CLARITY ON WHAT "FEELING FEMININE" TRULY LOOKS LIKE – GUILT-FREE.
THE PERSONAL TOUCH
Pick a 1:1 coaching package to get the customized support you need to find your signature style, walk in heels, cultivate confidence and lean into your unique definition of femininity.
LEARN
MORE
THE SEXY STRUT
Take my flagship program, The Heels Course - From Office to Date Night, and work through it at your own pace!
EXPLORE
THE
PROGRAM
THE SHOPAHOLIC
Grab your tote and see what I've got in my digital shop - where you can pick 'n choose curated resources that will support you with what you need the most right now.
START
WINDOW
SHOPPING
START HERE
TAKE THE NINE SHADES OF FEMININITY CHALLENGE
Sign up to receive three days of daily videos + prompts to help you tap into fab, fun and fierce sides of your femininity that you've *never* explored before!