FEMININE. SENSUAL. POWERFUL. POISED. CONFIDENT.
How do those words feel in your body when you hear them?
If you're anything like the majority of women…
If feels a little true and a little scary at the same time.
THAT'S EXACTLY WHY THE FEMININITY PROJECT WAS CREATED…
So that more women like YOU can receive the permission they need to celebrate these elements of themselves.
MY CHILDHOOD BESTIES AND PARENTS COULD EASILY REGALE YOU WITH TALES ABOUT HOW I USED TO…
• Throw their closet doors open wide and begin pulling new outfits together for them (without permission)
• Take them bra shopping because it was *long* overdue
(you're welcome, mum!)
• Obsess over fashion, dancing and catwalking down my corridor (I was naturally curious, what can I say?)
• Perform impromptu makeovers that shifted live forever (fifth-grade Sarah was real confident!)
And after I opted to start a professional dance club instead of going to fashion school, my innate ability to see the potential to activate your inner femininity only strengthened.
Even though my clients were technically coming to VS Dance Club to learn how to swing their hips, mambo and cha-cha across the dance floor…
What my students *truly* expressed to me, time and time again, was that they simply wanted to have more FUN.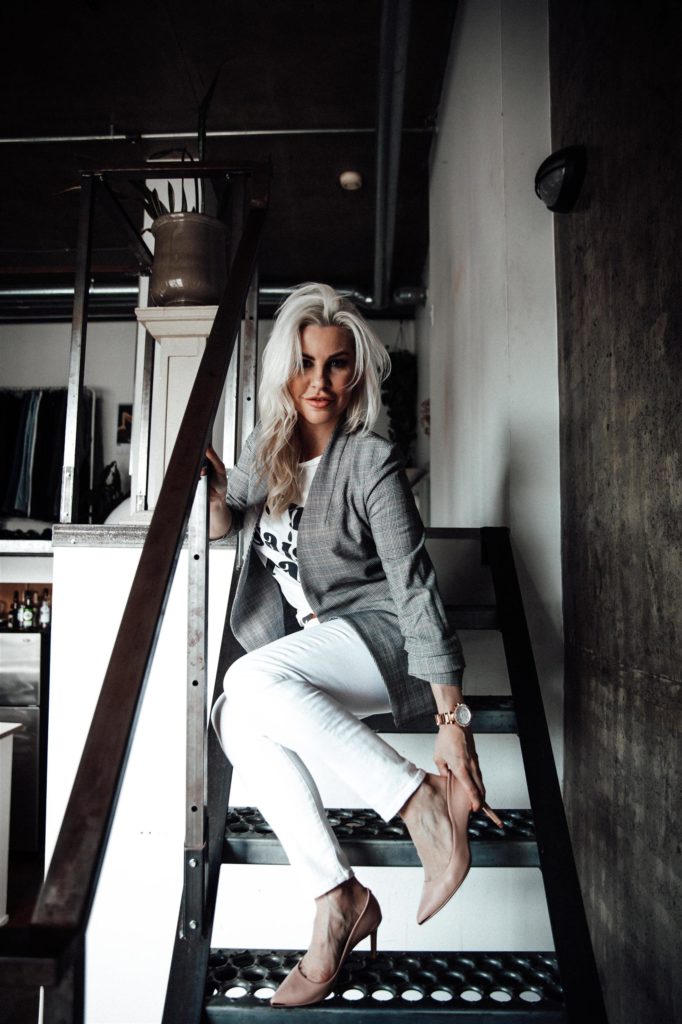 hey lovely
I'M SARAH BOHDANOVA
I've been helping women reclaim their femininity since I was rocking pigtails at the age of five.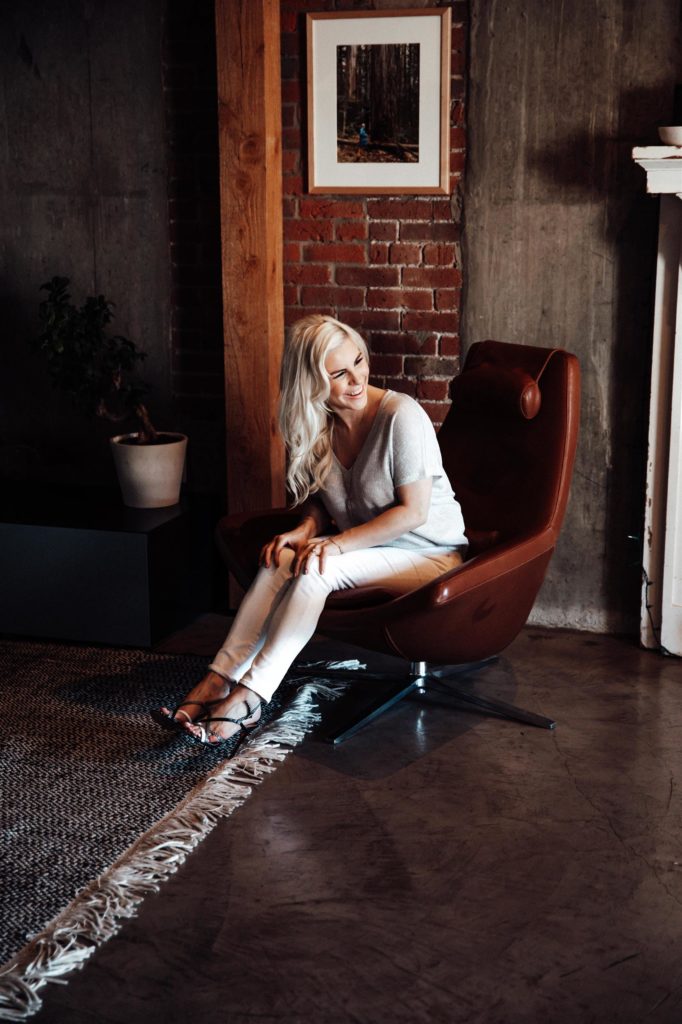 AND AS IT TURNS OUT… RECONNECTING WITH THEIR BODY HELPED THEM COME ALIVE.
THAT is what happens when you get in touch with your feminine self.
Before I knew it, I started witnessing small shifts in my students that snowballed into lasting change as a result.
I'm talking about…
Showing up to the dance club in better-fitting, refined outfits vs. sweatpants.
Booking appointments to get their hair done vs. their tried-and-true topknots.
Rocking new styles with bravery vs. sticking to the same fashion combos they'd been wearing for years.
Swiping on a fresh coat of lipstick before they rocked the dance floor vs. dependable ol' Chapstick.
and they started asking me questions like…
• Will you help me pick the best outfit for my body type?
• How do I get in touch with my feminine side?
• Where should I go shopping?
• How do you always look so put-together?
• Can you show me how to walk into a room more confidently?
ONCE I STARTED ADDING THESE LITTLE LESSONS INTO THEIR DANCE ROUTINES, I ALSO
FOUND MYSELF —
Becoming the dance club's in-house stylist…
Stylizing and designing creative costume concepts for other dance teams…
Serving as an ambassador for dance designers, where I helped them create the looks I'd wear in global dance competitions (and share my expertise to help other women pick stunning looks)…
Eventually…
I REALIZED THAT *NO ONE* HAS EVER BEEN TAUGHT ANY OF THESE THINGS – BUT I HAD A NATURAL KNACK FOR SPOTTING WHAT FEMININE ELEMENTS COULD BE AMPLIFIED IN WOMEN TODAY.
And helping them realize that modern femininity can truly be defined on YOUR terms.
Because it doesn't have to be pile stogy etiquette lessons that box you in *or* make you feel like you have to unleash a super sexual, wild woman within…
I WANTED TO SHOW WOMEN HOW TO CONFIDENTLY CLAIM THAT SPACE AND PLAYFULNESS FOR THEMSELVES —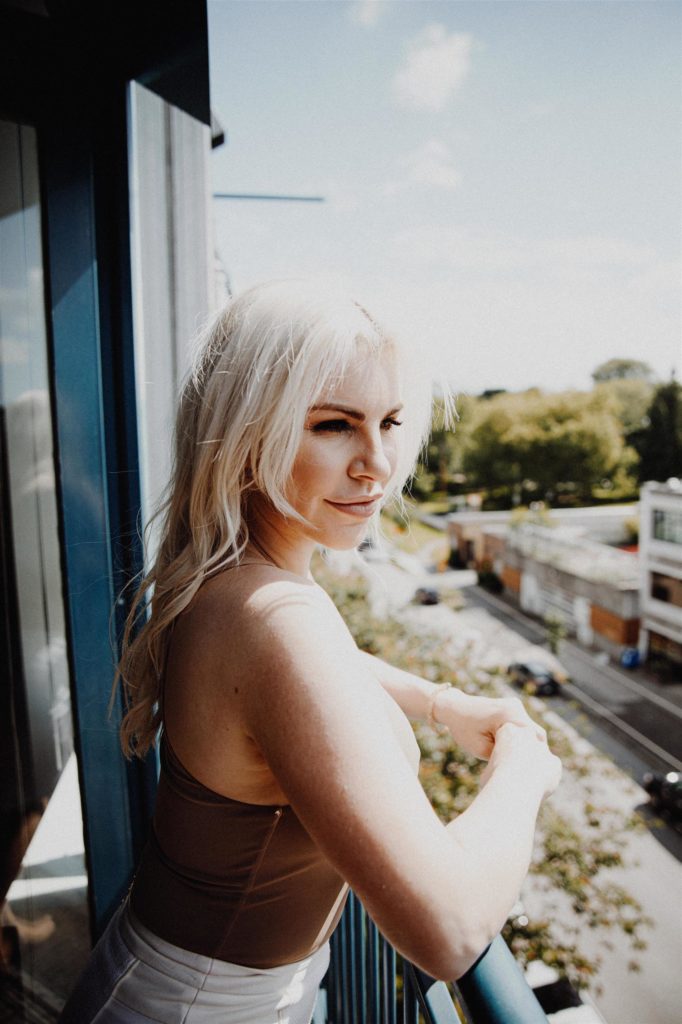 So the femininity project was born
After 20 years of guiding women towards rewriting how they viewed their own femininity on and off the dance floor, I wanted to start coaching more women like you – so that we can all start attracting more of what we want, show up differently in our relationships and stop resisting what is truly innate.
ARE YOU READY TO GET COMFORTABLE WITH THE INCREDIBLE WOMAN YOU ARE INSIDE?
LET'S GET STARTED
HERE'S WHAT THE FEMININITY PROJECT HOPES TO ACHIEVE FOR *ALL* WOMEN WHO WALK THROUGH OUR BEDAZZLED DIGITAL DOORS:
confidence
To walk into a room with ease and grace - instead of rushing to find a seat at the back
celebration
In knowing what she really stands for - and expressing herself unapologetically.
comfort
In her body, sense of style and the way she carries herself - so that she always *feels* pulled together.
sexy & playful
In her truest essence and how she moves through her day - a little bit 'what's changed about her?' and a lotta 'she seems so at ease with herself.'
AND I'LL BE HONEST – GETTING TO THIS PLACE CAN BE UNCOMFORTABLE.
As someone who was naturally shy from the beginning, I simply couldn't know what was possible for me until I kept trying and deliberately placing myself in uncomfortable situations, like a spotlit dance floor.
But just like moving to a new country just so you can learn the language…
The best way for us to start cultivating our inner confidence is going all in.
WHETHER YOU KNOW YOU NEED SUPPORT WITH:
Releasing guilt to take time for yourself (trust me, you deserve it!)
Finding your signature style and concept (so that what you wear *always* reflects your personality and flatters your body type)
Rocking high heels without worrying about stumbling (and knowing what works best for you)
Gaining the confidence you need to feel poised, pulled together and step into a room feeling present
Leaning into and defining your version of femininity (and eliminating old barriers + those pesky mental blocks)
I'M THE NON-JUDGEMENTAL, SLIGHTLY TOUGH-LOVE, SUPPORTIVE AND ENCOURAGING FEMININITY COACH YOU'VE BEEN LOOKING FOR – AND I'D BE HONORED TO GUIDE YOU TO A NEW SENSE OF SELF THAT'S WAITING TO COME TO THE SURFACE.
WHAT DO YOU NEED?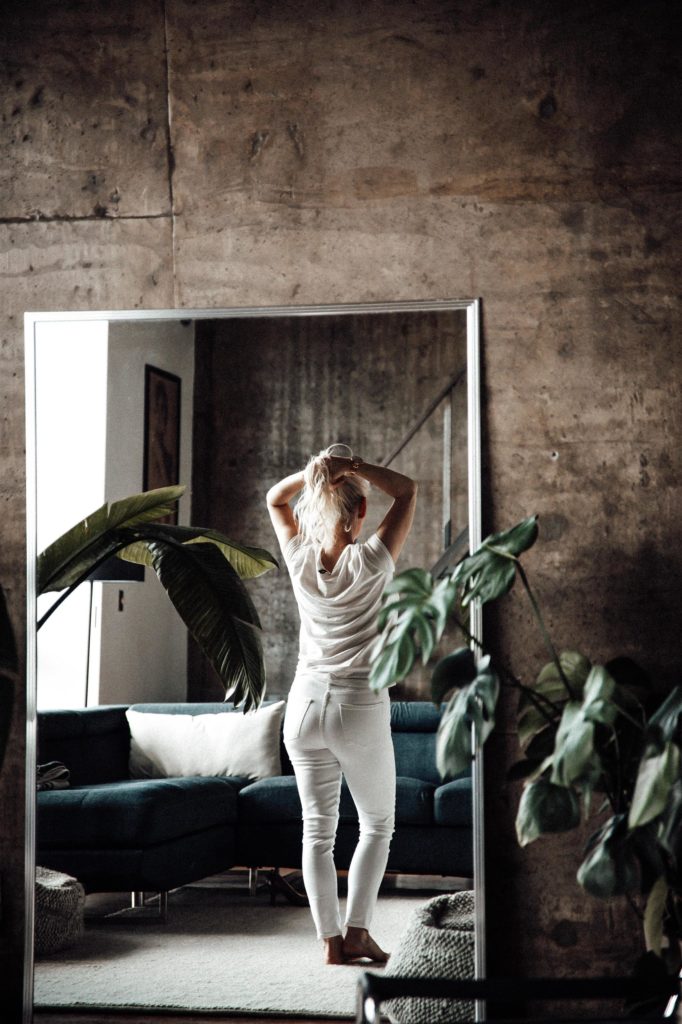 P.S. Here's how I get in touch with my *feminine* side
Walks by the water
Grounding my body and soul is vital to helping me cultivate a lasting sense of calm to move through my day feeling relaxed. I try to stroll the seawall here in Vancouver at least once a day - and couldn't live without it.
Femininity can look like: *not* rushing, and leaning into simple pleasures.
Pouring a tall glass of red vino.
Or any kind of wine, if I'm being real. Lucky me — I've got a husband who's got advanced knowledge of the wine world (he's even certified!), which means that we're always enjoying some beautiful bottles together.
Femininity can look like: allowing yourself to enjoy life on your terms.
Learning and speaking Italian.
I've been studying Italian for years! I love to surround myself with beautiful elements in my space and beautiful words from this language, too.
Femininity can look like: choosing to explore your curiosity.
Always wearing mascara.
While I tend not to wear a lot of makeup, applying mascara is a daily ritual! I'll never leave my house without giving my lashes some love.
Femininity can look like: creating your own beauty rules.
Following French fashion.
I'm constantly learning and reading about French style — and it's my go-to vibe in my day-to-day. Hot tip: a white collared shirt goes with everything.
Femininity can look like: creating a unique sense of style.