Those things you thought were pipe dreams
Let's go and get them together
"She's so poised with this s*it. I need to learn how to do this!"
(And – before you ask – yes, this is a real quote from our client, Courtney)
Femininity comes with plenty of challenges, problem-solving, and unexpected twists and turns
My goal?  Make it fun.
I partner with my clients to get clear on what their own femininity project looks like, while providing tangible tools and strategies to bring that vision to life (think of me like your emotional support candle) – we're not about guilt, shame or a one-size fits all version of womanhood.
(And, while I don't do cookie-cutter or vanilla, I'll surely teach you how to be poised as sh*t too!)
I traded in my rhinestone and dance shoes, because I saw a huge, frustrating hole in the femininity space:
FEMININITY for WOMEN THAT DON'T fit in a box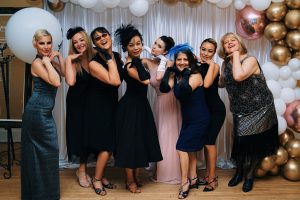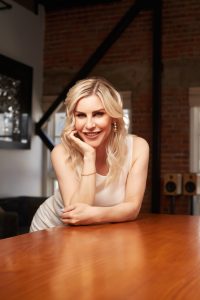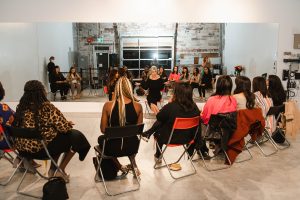 100+ clients later, you could say my love language is helping women just like you integrate your own vision of femininity into all areas of your life.
I've been profiled in I Like Her Style and Modern Day Wife, presented on the Boss Talk stage, and been featured by media like Women in the Arena, Goalden Girls, The Vibrant Flow, She Believed She Could, and more.
I work with high-achieving incredible women (just like you), who are ready to change the trajectory of their life. When your femininity is calling – I help you get it right.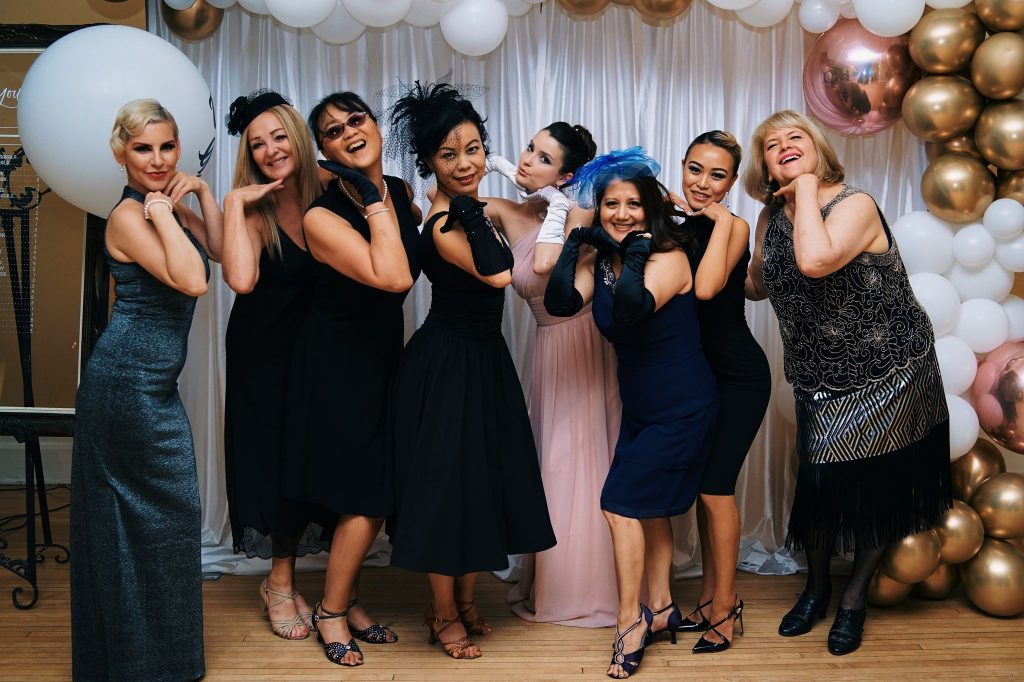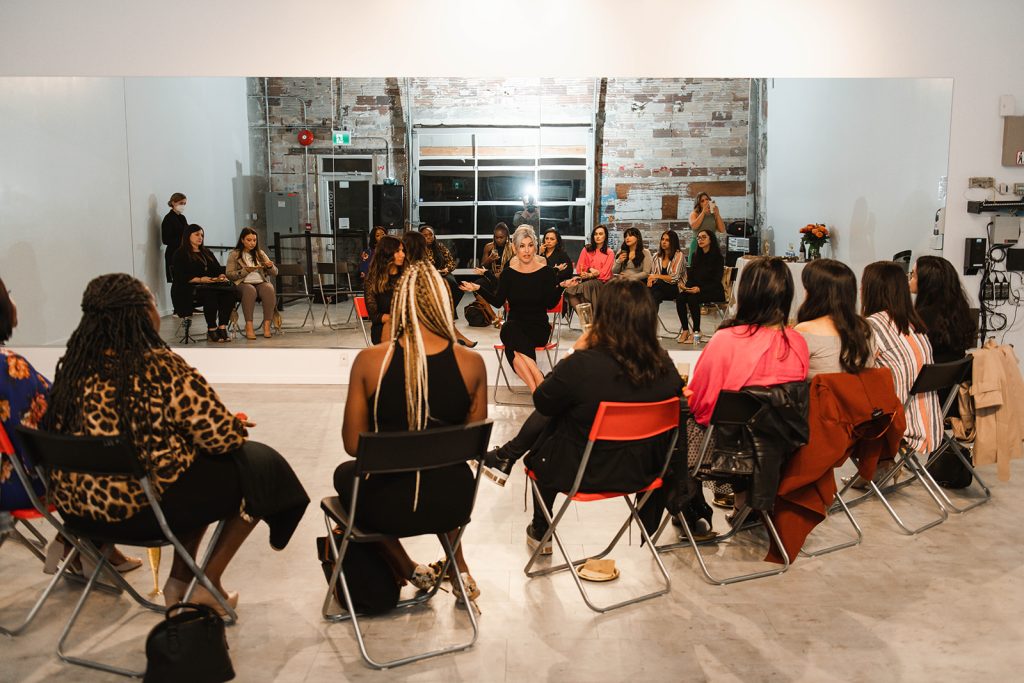 Here's my femininity blueprint:
1.
Start with the Vision
Get started by clearing societal expectations and get back to your vision: What does your own femininity project look like? What type of woman do you want to be? I'll help you clear out the noise, crystallize your picture, and pop the cork on whatever you believed was possible.
2.
Build in Your Rituals
Then, we build in the framework and systems to make your femininity an effortless extension of who you are. Instead of waiting for a feeling of inspiration, we build in rituals and strategies that support the lifestyle you are wanting to create.
3.
Upskill Your Tools, and Bring Your Vision to Life
Finally, we'll get you that wow factor – so you never have to introduce yourself twice. No holds barred, we're pulling back the velvet curtain and teaching you all the trade secrets. Strap on your stilettos sweetie because this is about to get fun…
virginia says:

Sarah's masterful coaching is so supportive and fun

"Sarah has helped me and other ladies bring out our 'inner goddess'...And unlike a genie hiding in a bottle, she helped us bring the divas out to play and work it, baby! While this will always be a work in progress for me, Sarah's masterful coaching is so supportive and fun."
I love you. Thank you so much for being alive

"I lost my femininity when I became a mother. After working with Sarah it's coming back! You created such a safe space for me to by myself and reign back in my femininity in a gentle and inviting way. Sarah is patient, kind, and wasn't afraid to correct me. She was able to give feedback in a way where I didn't feel stupid or awkward, and created such a fun space to learn and grow. My body has also started to feel more aligned and my back pain has gone away because of her training in mobility exercise. I love you. Thank you so much for

being alive."

cathy says:
P.S. Here's how I get in touch with my *feminine* side
Walks by the water
Grounding my body and soul is vital to helping me cultivate a lasting sense of calm to move through my day feeling relaxed. I try to stroll the seawall here in Vancouver at least once a day - and couldn't live without it.
Femininity can look like: *not* rushing, and leaning into simple pleasures.
Pouring a tall glass of red vino.
Or any kind of wine, if I'm being real. Lucky me — I've got a husband who's got advanced knowledge of the wine world (he's even certified!), which means that we're always enjoying some beautiful bottles together.
Femininity can look like: allowing yourself to enjoy life on your terms.
Learning and speaking Italian.
I've been studying Italian for years! I love to surround myself with beautiful elements in my space and beautiful words from this language, too.
Femininity can look like: choosing to explore your curiosity.
Always wearing mascara.
While I tend not to wear a lot of makeup, applying mascara is a daily ritual! I'll never leave my house without giving my lashes some love.
Femininity can look like: creating your own beauty rules.
Following French fashion.
I'm constantly learning and reading about French style — and it's my go-to vibe in my day-to-day. Hot tip: a white collared shirt goes with everything.
Femininity can look like: creating a unique sense of style.
1. Digital Shop
Grab your tote and see what I've got in my digital shop – where you can pick and choose curated resources that will support you with what you need the most help with now.
SOUNDS
NICE
2. Flagship Heels Course
Ready to walk in heels with complete confidence and zero pain? Then my flagship How to Walk in Heels course has your name written all over it.
TEACH ME YOUR HIGH-HEELED WAYS
3. Coaching Services
Done with self-study and trying to piecemeal info together? Pick a 1:1 coaching package to get you the customized support you need.
I'D LIKE
THAT