The Femininity Project
Black Friday Special Sale
I've put together an incredible offer for you at a crazy price…
available for the next 24h.
This offer ends in:
Here's what I want to give you: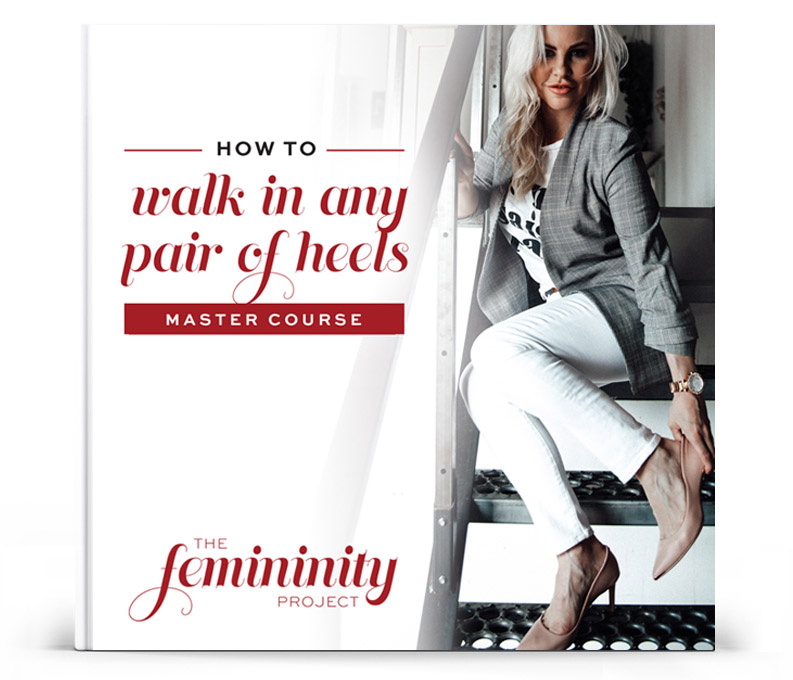 How to Walk in Any Pair of Heels Master Course
– ($197 Value)
This is the 5 part course that teaches you all the essential components that you need:
Legs & Feet
Hip Movement
Posture & Poise
3 Types of Walk
3 Types of Arms
Taught by Professional World Class Dancer, Sarah Bohdanova, it gives you both Pro Mechanics of walking in heels (balance, coordination, free leg strut and more) and various Signature Style options (Relaxed Elegance, Subtle Sexy, Bombshell Strut and more).
So you can feel empowered and confident in any pair of heels everywhere you go and create an impression that YOU want on people you care about!
Ticket to my next Exclusive LIVE Q&A Heels Workshop
– ($100 Value)
This is my live workshop where you will have me:
answering your questions about heels
teach you more advanced styling techniques
do a live breakdown of my favourite celebrity walks
everyone can submit videos of their walks and I pick a random one to do a live coaching session.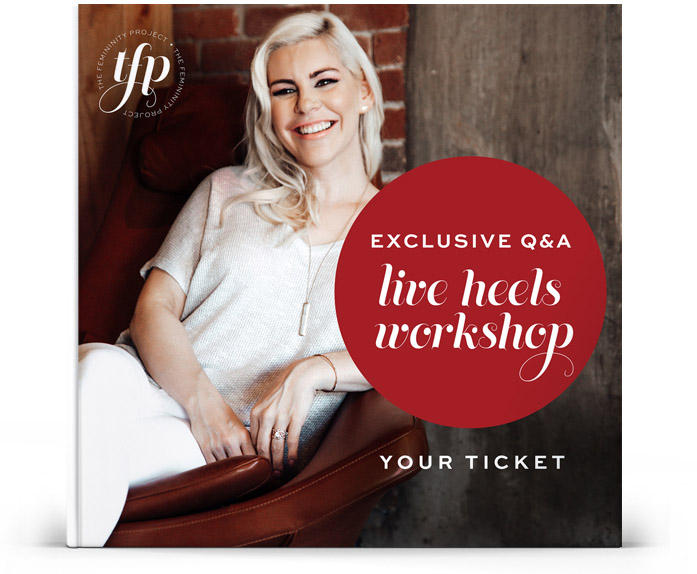 So you can stylize your walk more and refine the way you look in heels!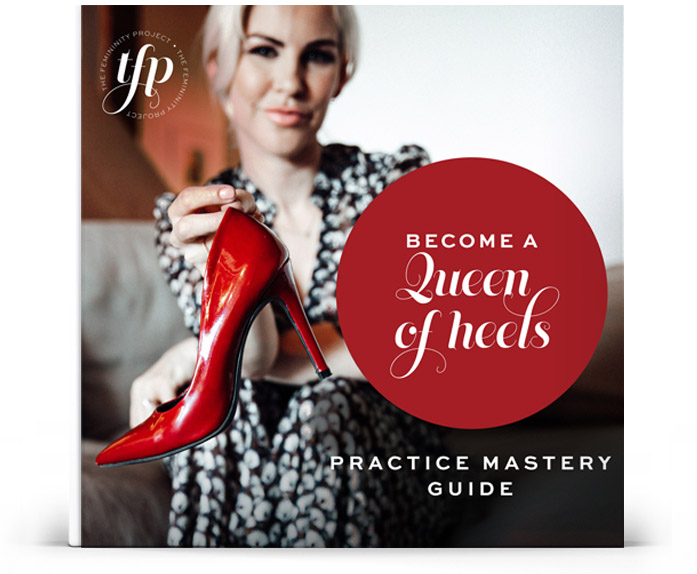 Become a Queen of Heels Practice Mastery Guide
– ($69 Value)
This is PDF guide with exact methods and practice routines that I use when training my private clients that gives you different daily and weekly practice order options to choose so you can achieve the skill level that YOU want as fast as you want!
Total Value ($366)
Today's Price $129
Here is the recap of what you get: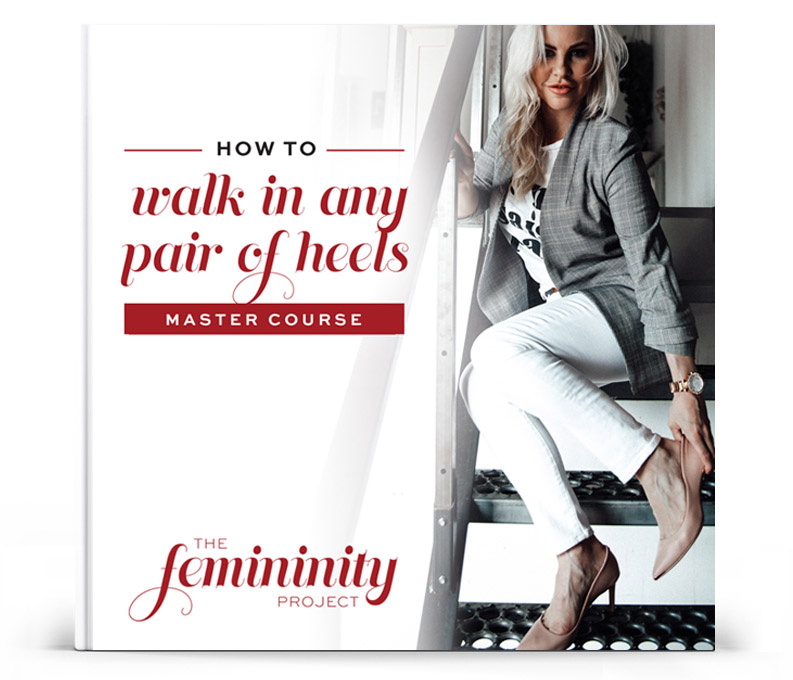 How to Walk in Any Pair of Heels Master Course
$197
+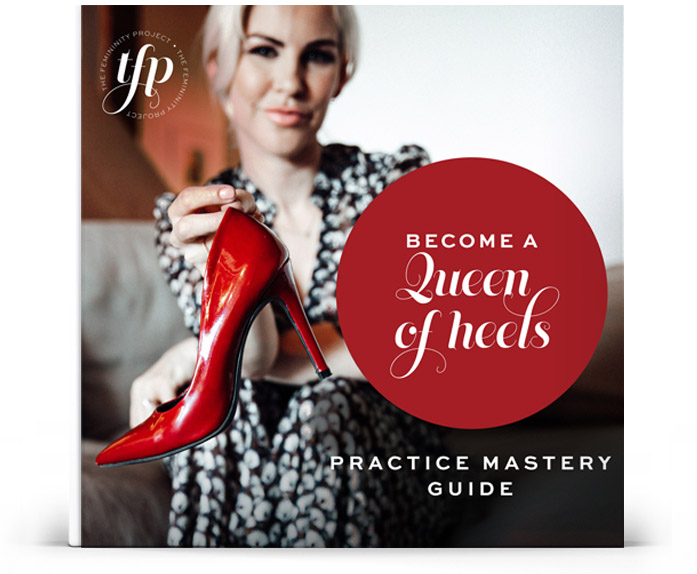 Become a Queen of Heels Practice Mastery Guide
$69
+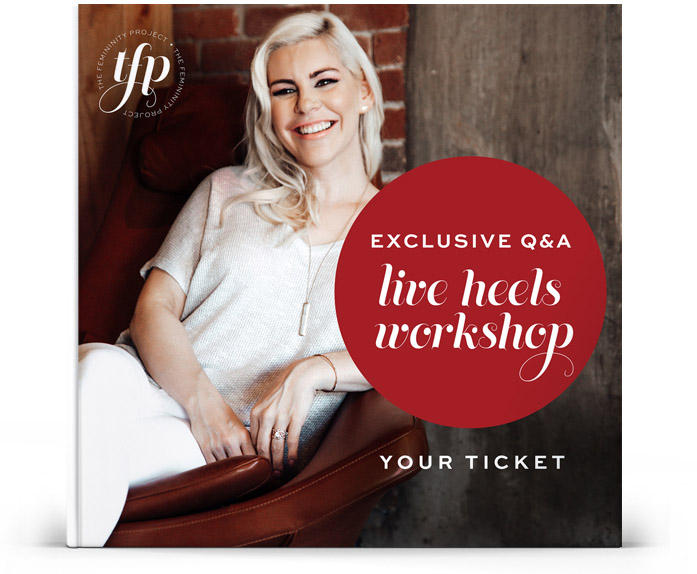 Ticket to Exclusive Live Q&A Heels Workshop
$100
How to Walk in Any Pair of Heels Master Course

($197 Value)

Ticket to my next Exclusive LIVE Q&A Heels Workshop

($100 Value)

Become a Queen of Heels Practice Mastery Guide

($69 Value)
Total Value ($366)
Today's Price $129